Features
Enjoy an adults-only experience with exclusive amenities
Jardin del Eden is an oasis designed to soothe mind, body, and soul. It is an oasis of tranquility and exclusivity. What makes our family run hotel so unique is that you can enjoy your day within the gardens and poolside directly surrounding the hotel or in our private ocean front garden, which you will be led to by a private path on a short 3-minute walk. However, at the same time we are located directly in the heart of the vibrant beach town of Playa Tamarindo.
This unique combination, not to be found in many other luxury boutique hotels in Costa Rica enjoy Tamarindo´s vibrant beach live including all it´s wonderful restaurants, bars art galleries and shops.
Whatever your dream vacation looks like, our hotel concierge team is available to accommodate your every need.
Here is a list of our inhouse amenities to make your stay most enjoyable.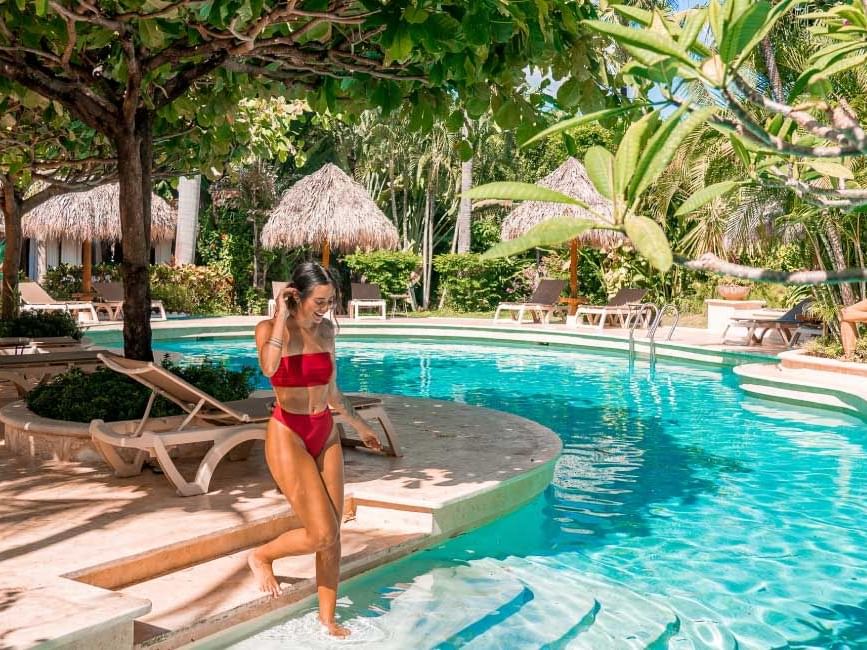 Tropical Pool and Gardens
Our entire hotel area is surrounded by beautiful, lush tropical gardens and flowers. Comfortable lounge chairs and day beds surrounding our pool area invite you to relax in the sun, read a good book and enjoy a refreshing drink and delicious snacks.
Simply enjoy the beauty of Costa Rican nature while being in a place of total tranquility, comfort, and relaxation!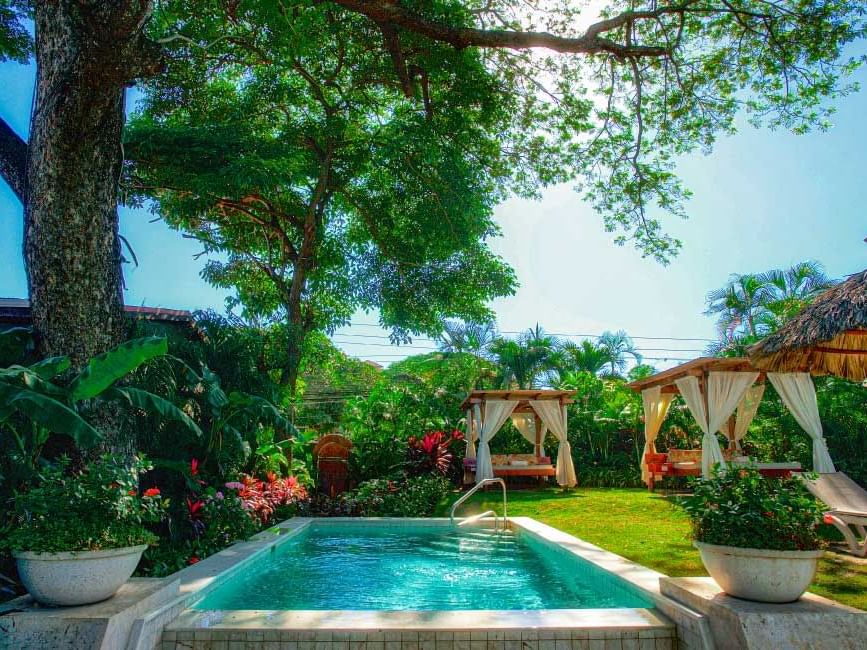 Private Beach Garden
A short, private path nestled in a lush tropical surrounding will lead you within 3 minutes to our private ocean front garden. The garden offers direct access to Tamarindo Beach and features amazing Ocean and Sunset Views. Several lounge chairs and day beds invite you to enjoy the sunshine and the beautiful breeze coming from the Pacific Ocean, while you listen to the sound of the waves.
A plunge pool offers a refreshing dip in fresh water, or you may just enjoy a delicious cocktail from our ocean front bar! This area also has showers, restrooms and a special place to put surfboards.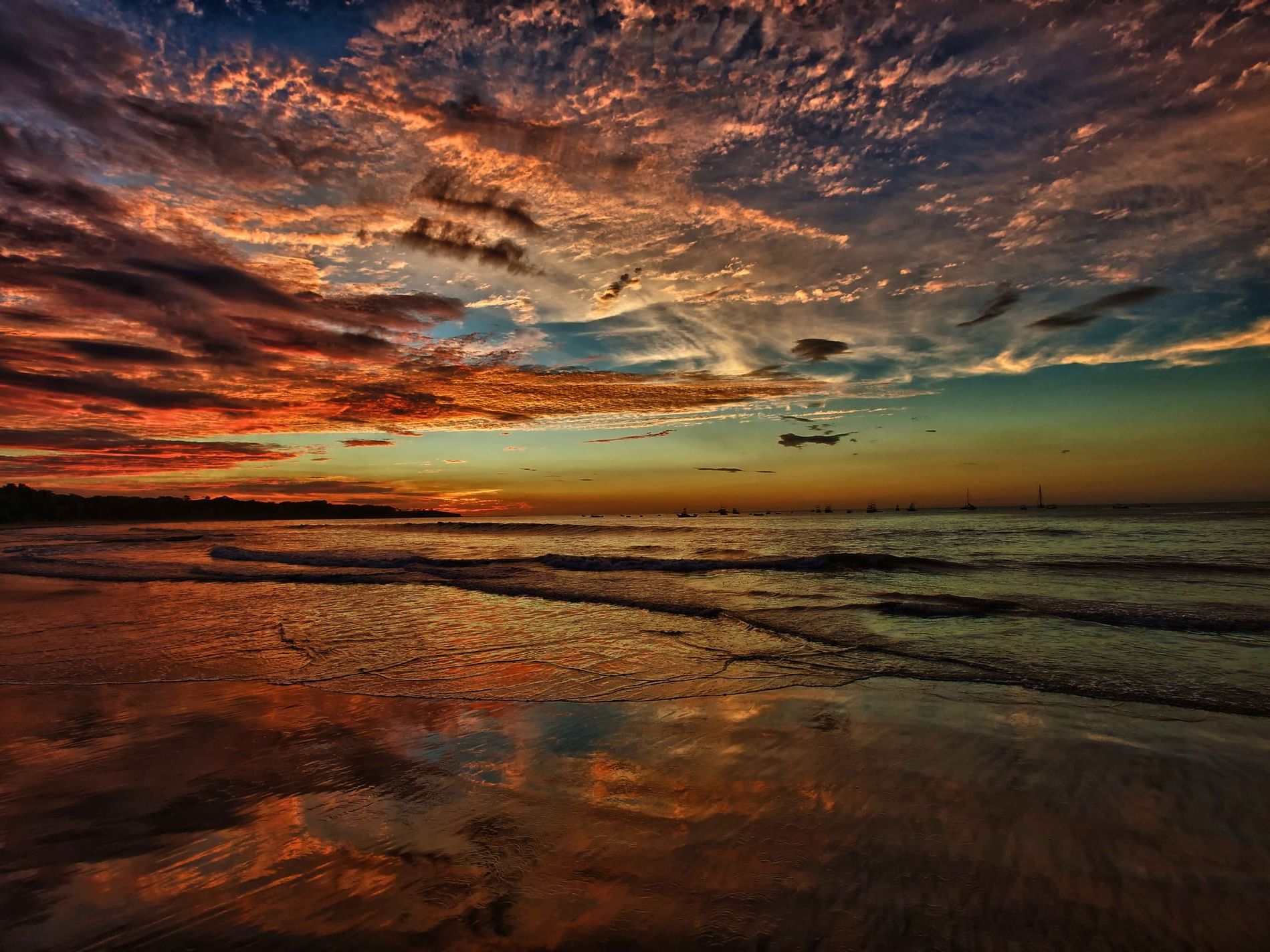 Tamarindo Beach
Enjoy the real beach feeling! Tamarindo's amazing shore seems to be endless.
Tamarindo is one of the best Costa Rican Pacific beachs with great waves, perfect for surfing, boogie boarding, or just chilling by the sand. At high tide, the waves are way big and powerful for surfers. At low tide, waves are smaller, and more manageable for everybody.
The vibe of Tamarindo is best described as "real beach feeling" for its waves, breeze, sounds, view and spectacular sunsets throughout the year.
Situated only 1 hour away from Liberia airport.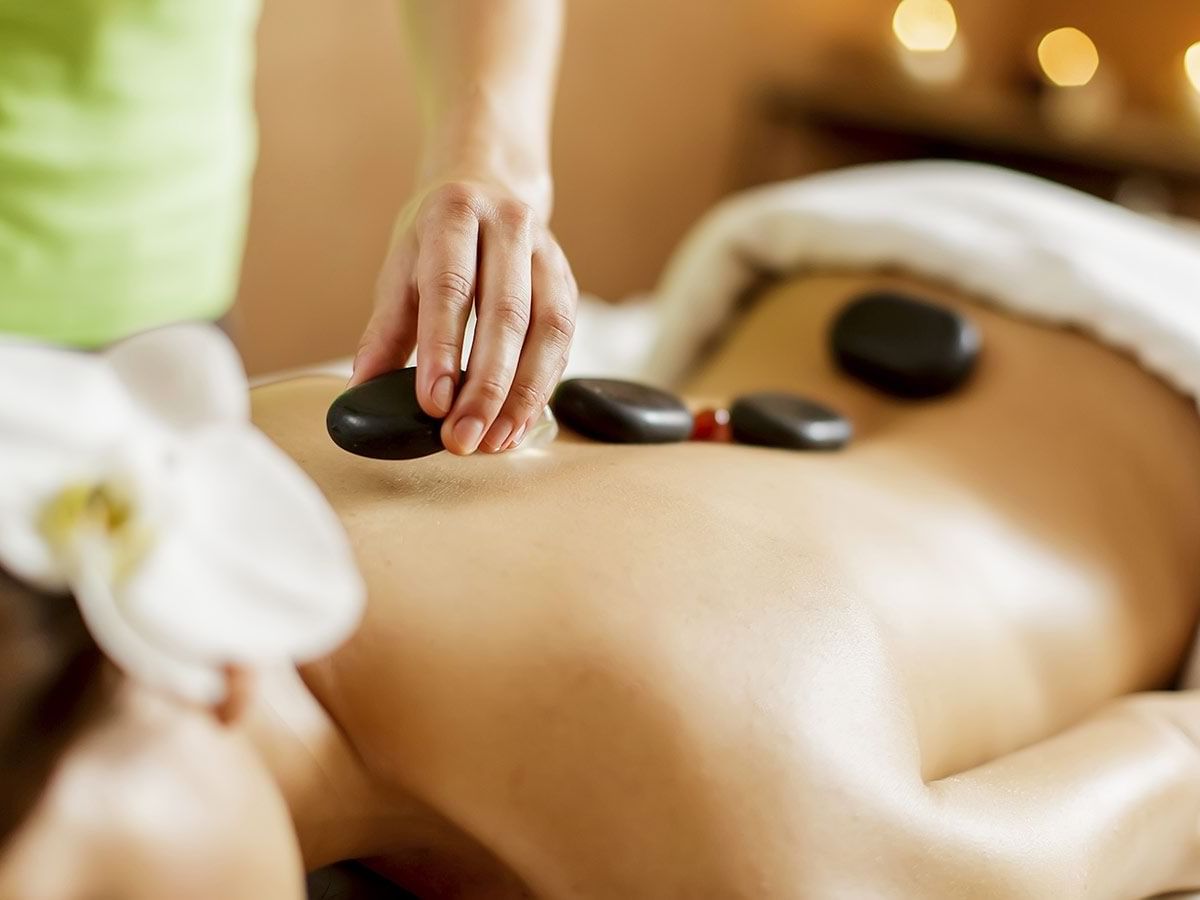 Outdoor Massage
Our secluded cabanas offer the perfect location for relaxing solo or couple time, while you unwind and recharge with a professional massage.
Our spa staff will be happy to help you decide which massage is just right for you!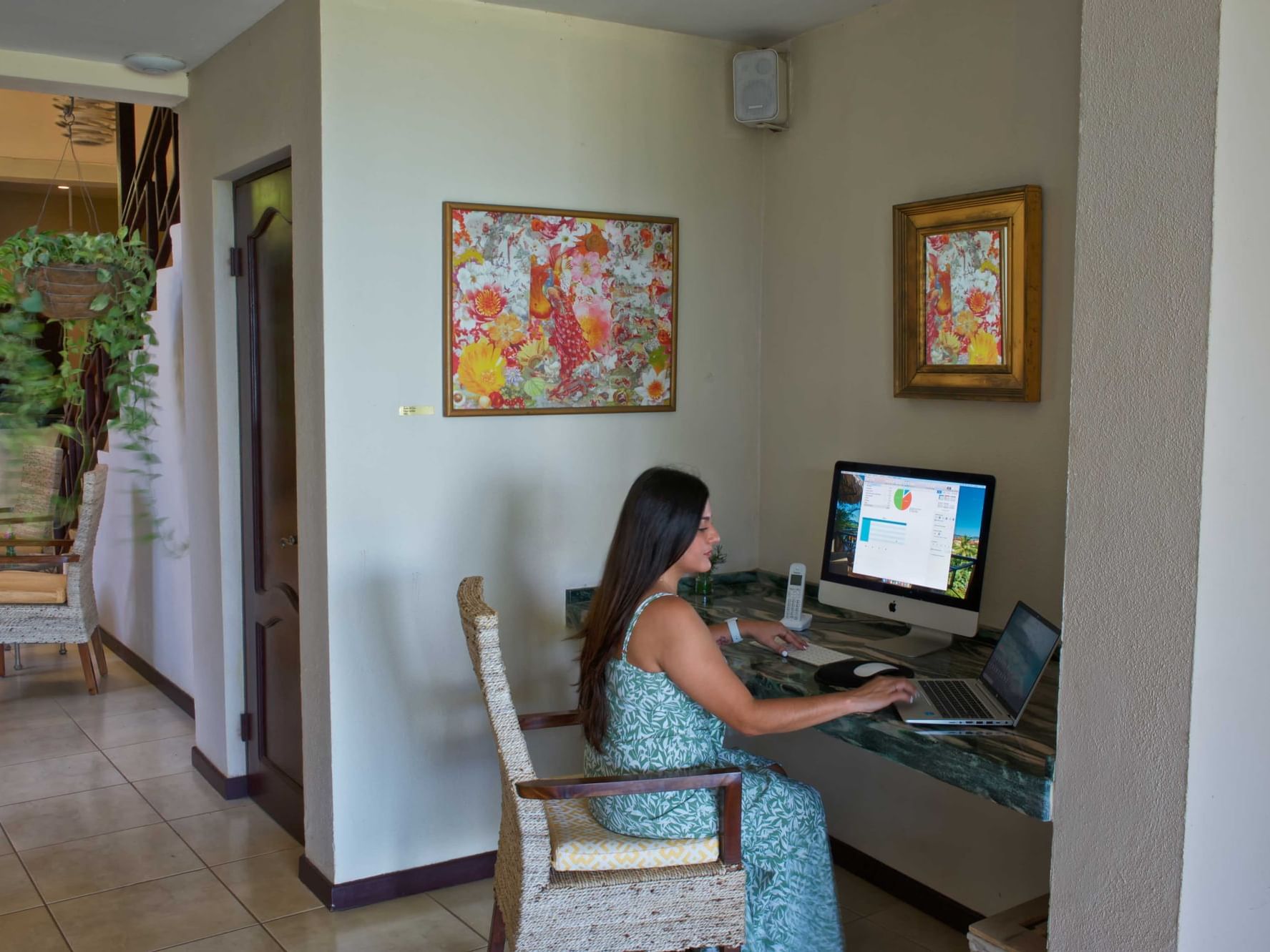 Business Corner
Our business corner is located close to our reception area. It offers access to modern computers, high speed internet and a printer, which our guests can use just as if they were in their own office, all while enjoying an amazing ocean view.