Attractions
Discover what to do around Tamarindo
The area of Guanacaste, the province Tamarindo is located in, offers a large variety of tours, be happy to give you recommendations, answer all your questions and make all necessary arrangements. activities, and excursions on land, sea, and air as well as a large selection of restaurants, bars, and shops. Our tour desk and concierge will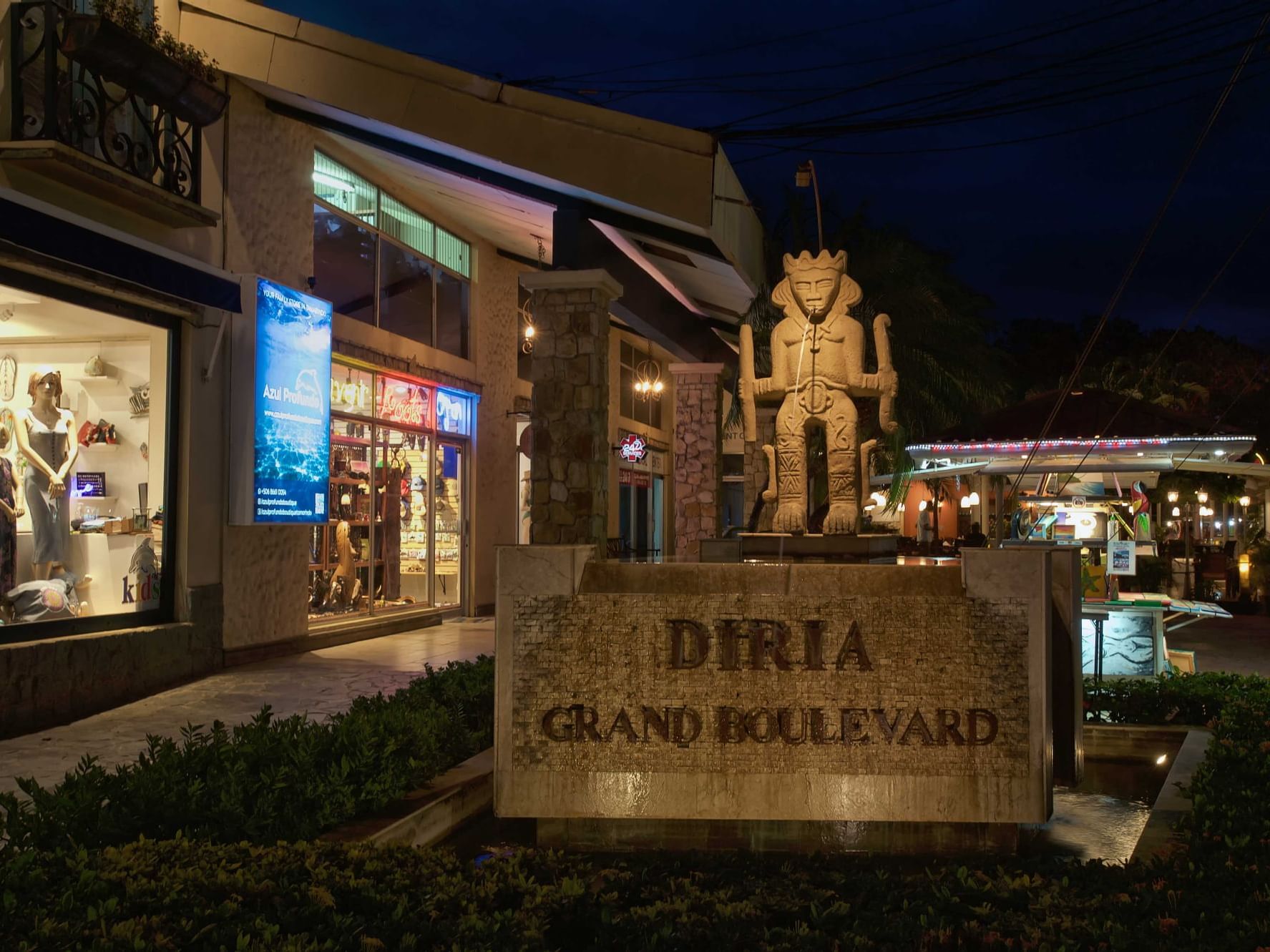 DIRIA Grand Boulevard
Just a short walk from Jardín del Eden you will find DIRIA Grand Boulevard, the main strip leading into the town of Tamarindo offers a wonderful variety of great Restaurants, Shops, Spa and a Casino, including also health services such as a medical clinic and pharmacy..
The Casino DIRIA located on the Boulevard offers many possibilities to play at the table or a variety of different slots. Show your skills at the blackjack table (Las Vegas rules) or the Caribbean Stud table (5 cards Poker).
The town of Tamarindo is a nightlife destination and most of its exciting restaurants and bars are in short walking distance from Jardín del Eden.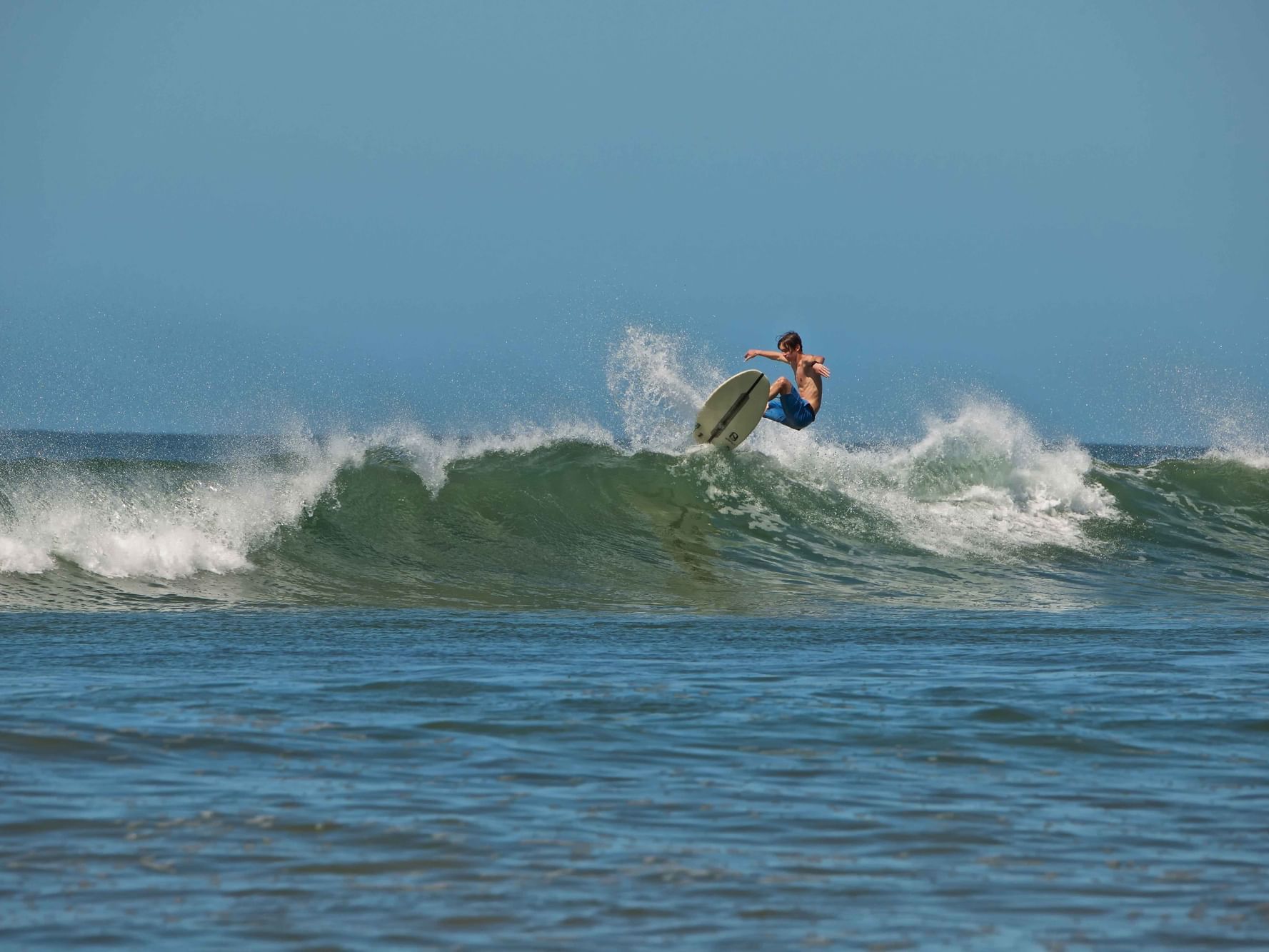 Surfing
Tamarindo Beach has earned a reputation for being one of the world´s top surf destinations.
The laidback lifestyle, stunning beach and legendary sunsets keep surfers coming back year after year. Tamarindo Beach offers a variety of reef and beach breaks, which makes it the perfect surf destination for beginners as well as experienced surfers.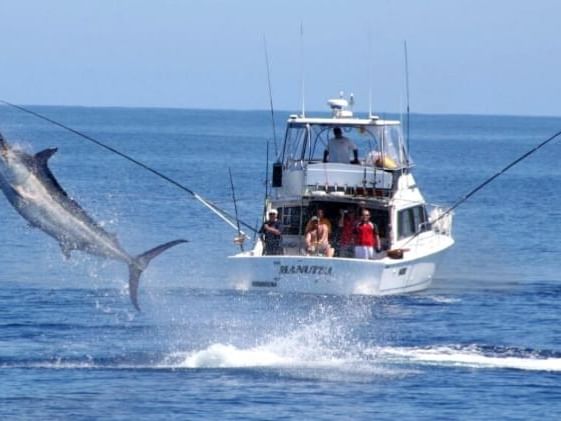 Sport fishing
The waters off Tamarindo run abundant with some of the world's most exciting fish and offer sport fisherman some of the world's most exciting sport fishing. This tours rate will depend on the type of fishing you prefer, inshore or offshore as well as on the different boats available for charter.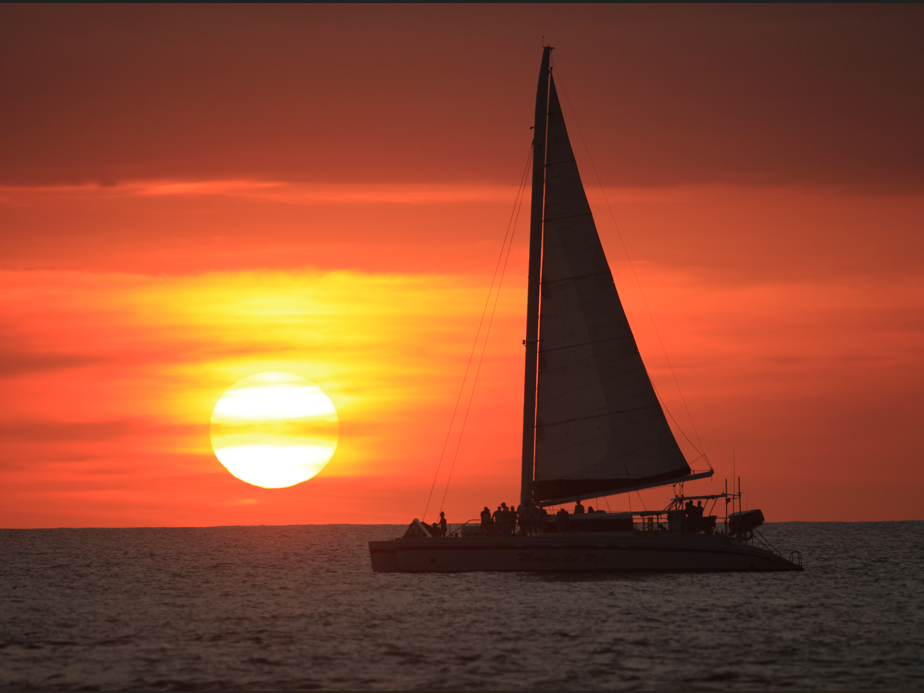 Sailing
Several different boats are available for private charter or offer public tours. It is truly a lifetime experience that will bring you to secluded beaches or islands where you can swim or snorkel around volcanic rock formations and experience the vast marine life ranging from sea turtles, manta rays, pufferfish to small reef sharks. On your sail back you will be able to enjoy refreshing drinks and a beautiful sunset.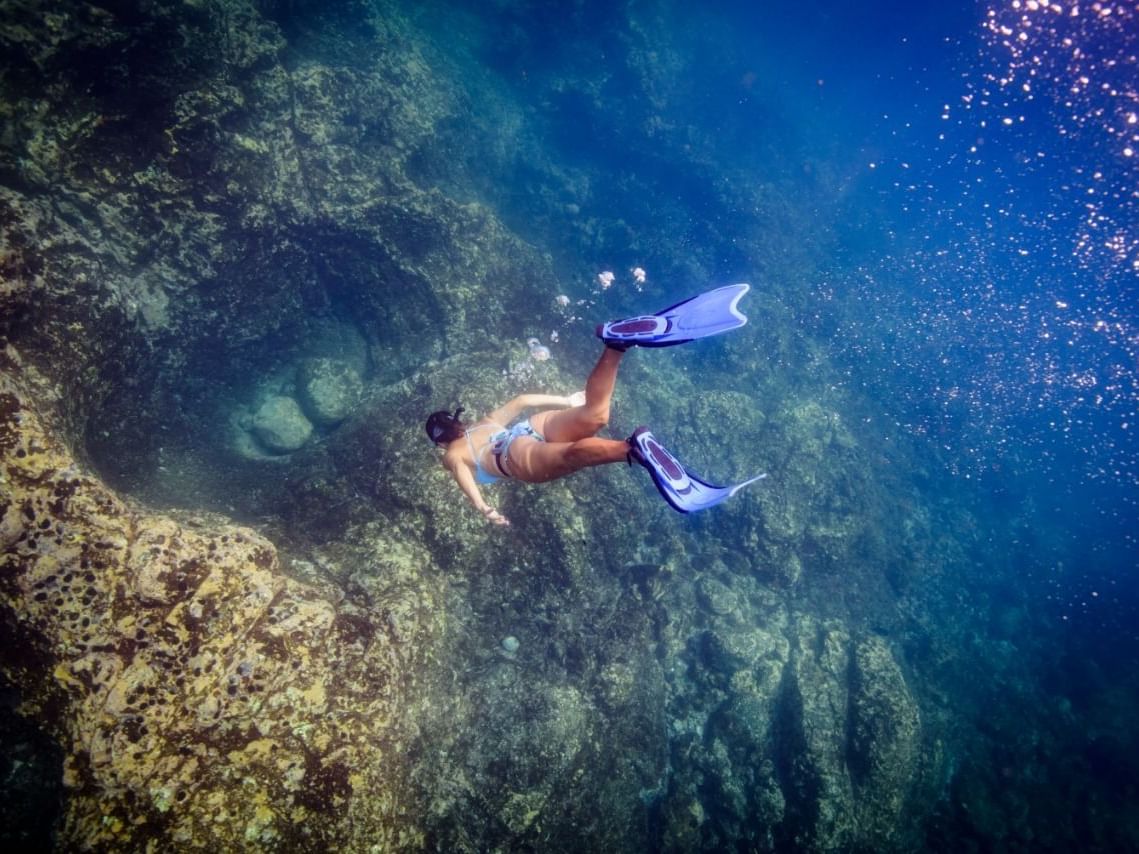 Scuba diving
The Costa Rican Pacific Northwest offers some of the most wonderful dive sites. Discover the famous Catalinas Islands and dive to the depth of 60-70 feet where you will spot snappers, horse mackerel, rainbow fish, moors, eels snub-nose rays and white tipped reef sharks. During peak season, you may be able to watch humpback wales while they migrate through the area.
.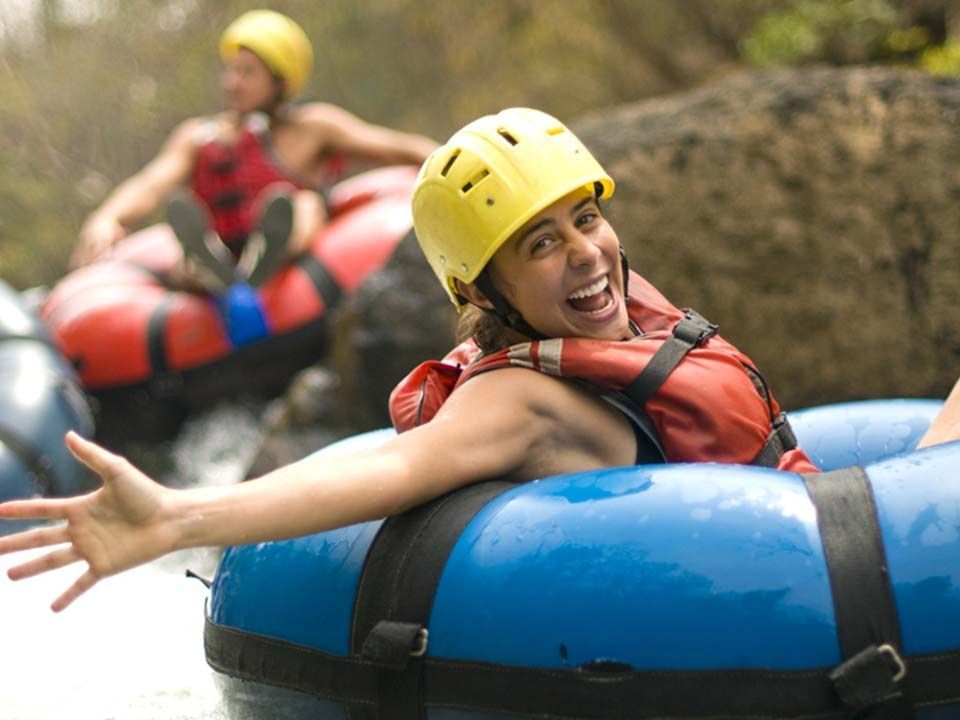 Tubing
A true exhilarating adventure! The tubing adventure begins at Victoria's Waterfall. You will have the time of your life bouncing down Rio Negro's crystal clear and fun rapids in your individual rafting "tube". Experienced guides will accompany you and will point out the amazing Costa Rican flora and fauna.
Mangroves
You will immerse yourself in the special ecosystem that lives in the Dry Forest. This is an excellent tour for everyone looking to float down a gorgeous and gentle jungle river, surrounded by nature and wildlife. Experienced guides will point out the magnificent flora and fauna. It is a wonderful to learn about and see a large variety of animals reaching from alligators, dozens of species of birds, and monkeys.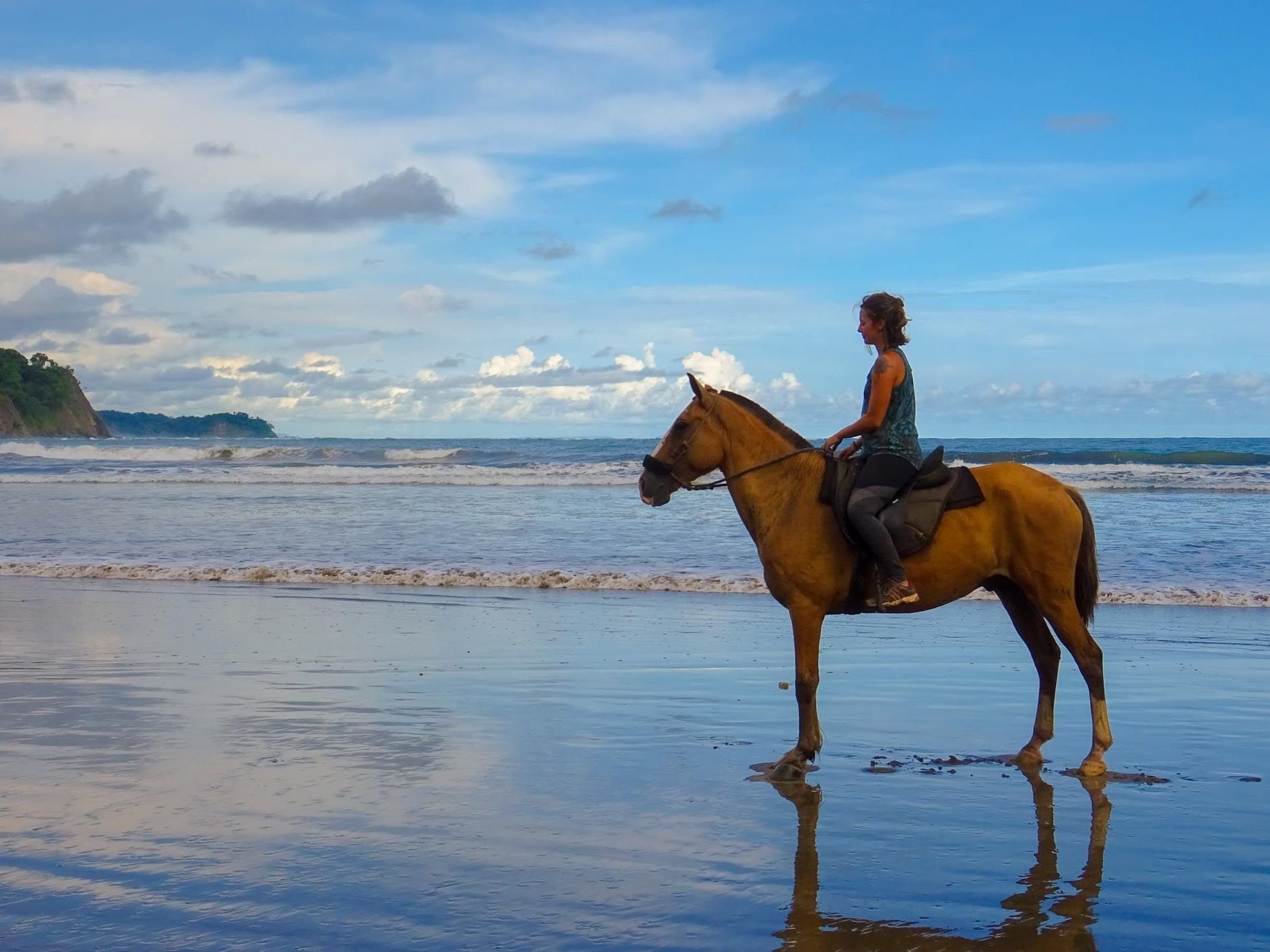 Horseback Riding
While riding you will discover small towns, hills, mountains, beautiful beaches, great views and all the astonishing scenes of the forest of Guanacaste. Our horses are well-groomed, even-tempered, and sure-footed with a comfortable gait. Our Ranch offers diverse terrain for leisurely rides or spirited gallops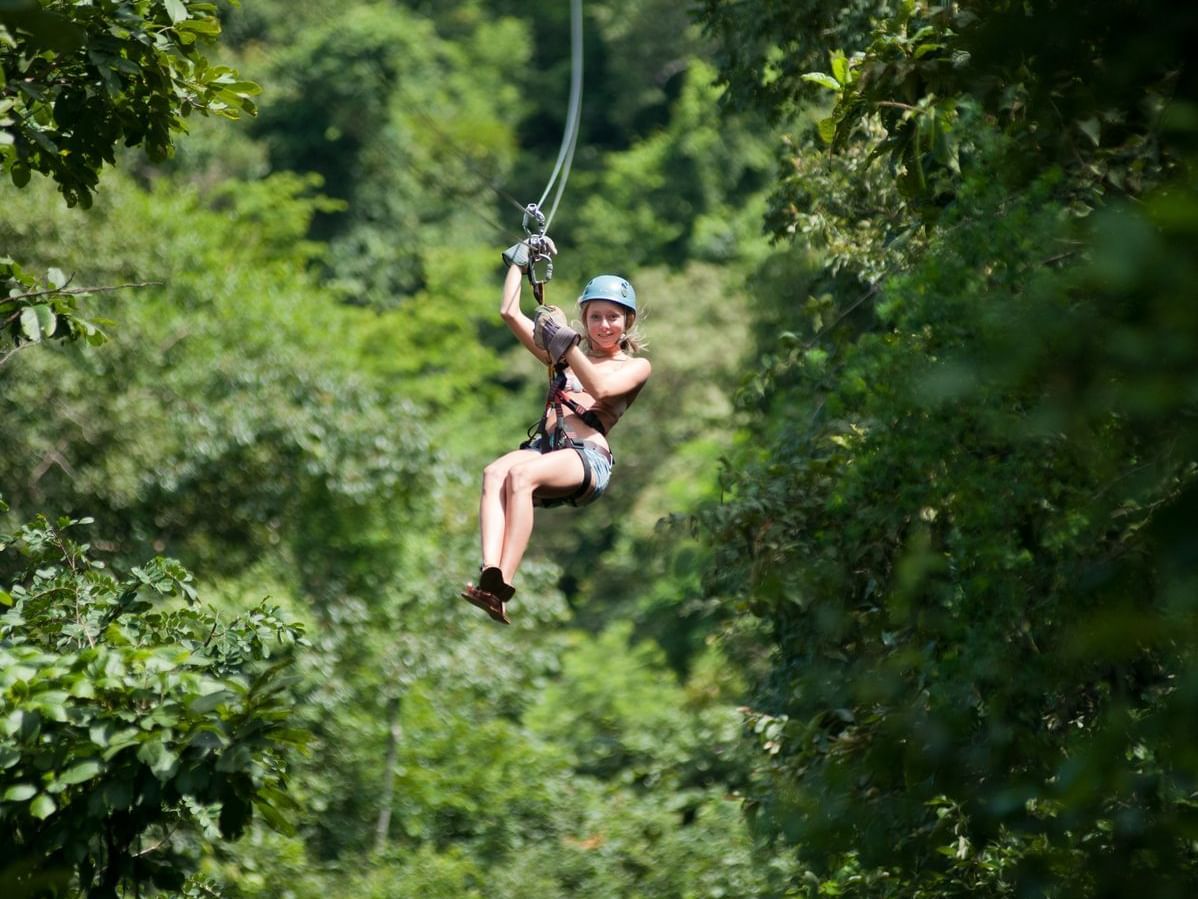 Canopy / Ziplining
A canopy tour is a wonderful way to experience the beauty of Costa Rica. Gain a unique perspective as you slide and swing tree to tree and platform to platform using pulleys on horizontal traverse cables through the treetops of the tropical dry or rain forest canopies throughout Guanacaste. You will have the opportunity for a bird's eye view of flora and fauna as the Canopy Tour guide leads you through this incredible adventure.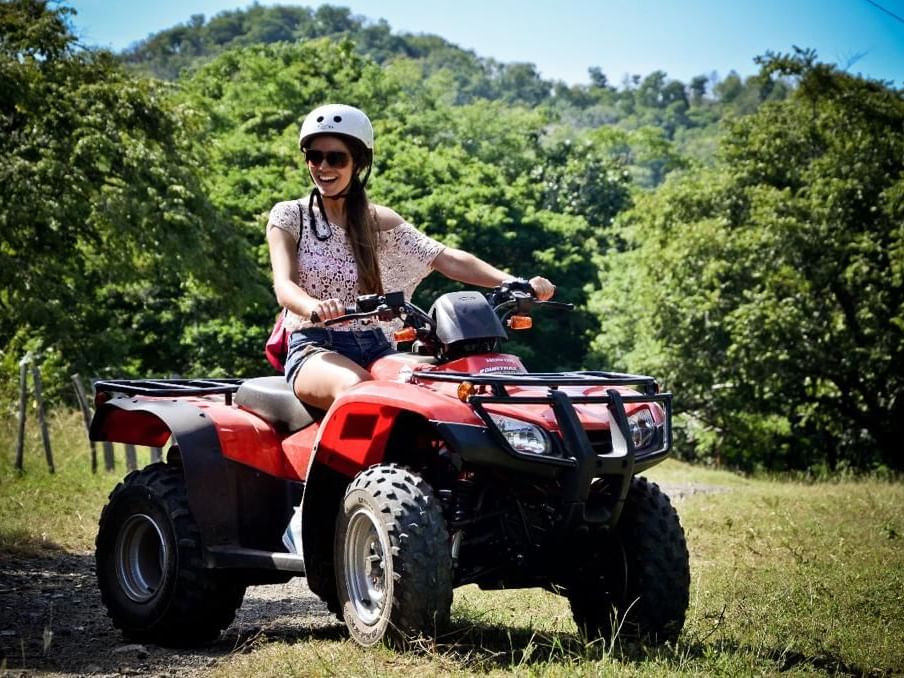 ATV
You can combine the excitement of the 4 Wheelers and getting in touch with the natural beauty of Costa Rica Gold Coast. You will experience a fun filled ride through pastures and rivers, up mountains with breath taking views of the valley and the Pacific Ocean and enjoy the natural beauty and wildlife. Your companions in this exciting adventure will be the howler monkeys, iguanas, and other exotic animals of the tropical dry forest.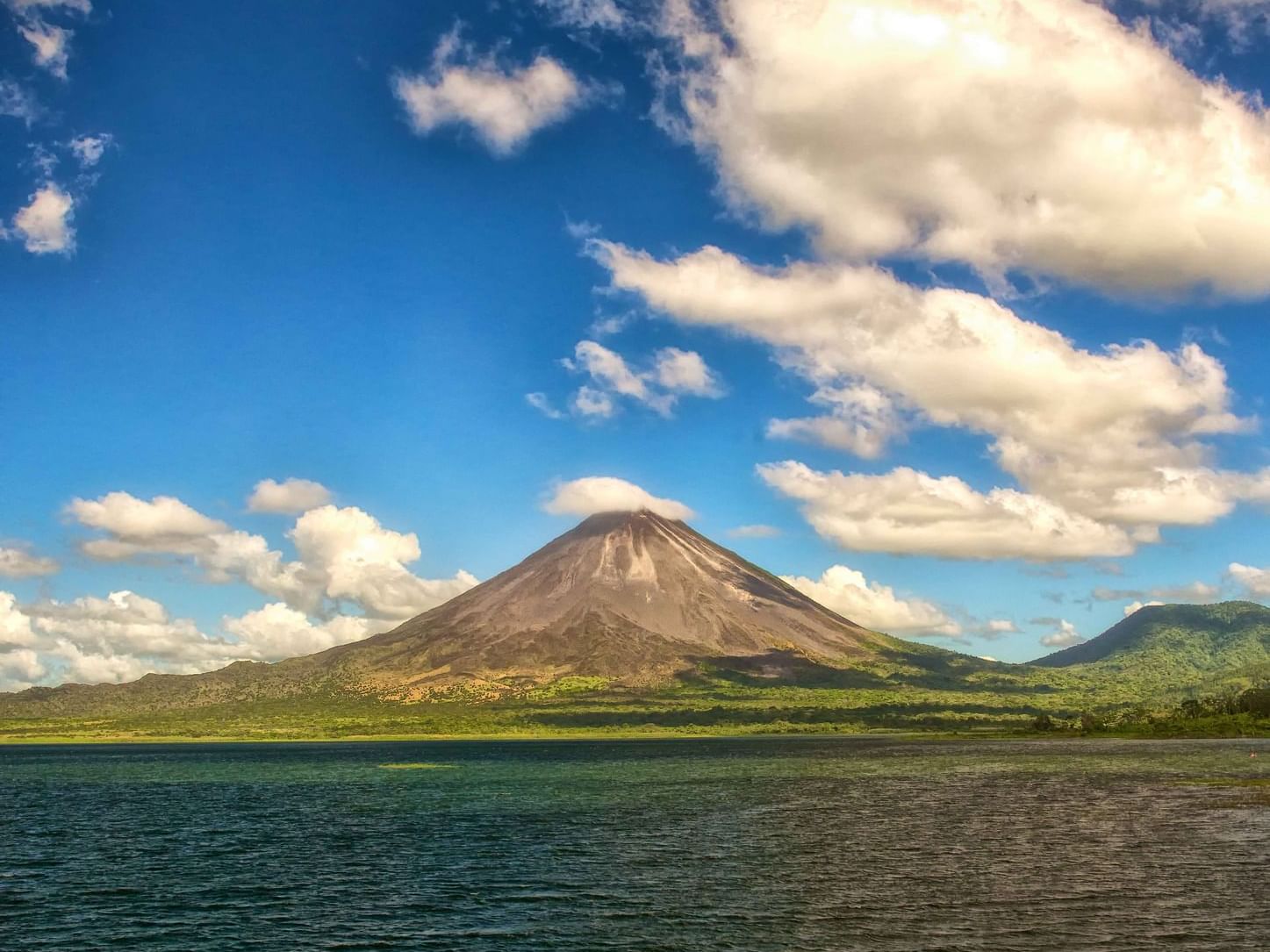 Arenal Volcano
A must-see in Costa Rica! Arenal Volcano is one of the youngest volcanoes in Central America surrounded by amazing tropical rainforest. The Arenal Volcano offers you a spectacular view. You can see the majestic peak, the perfect cone that rises over 1,600 meters above sea level.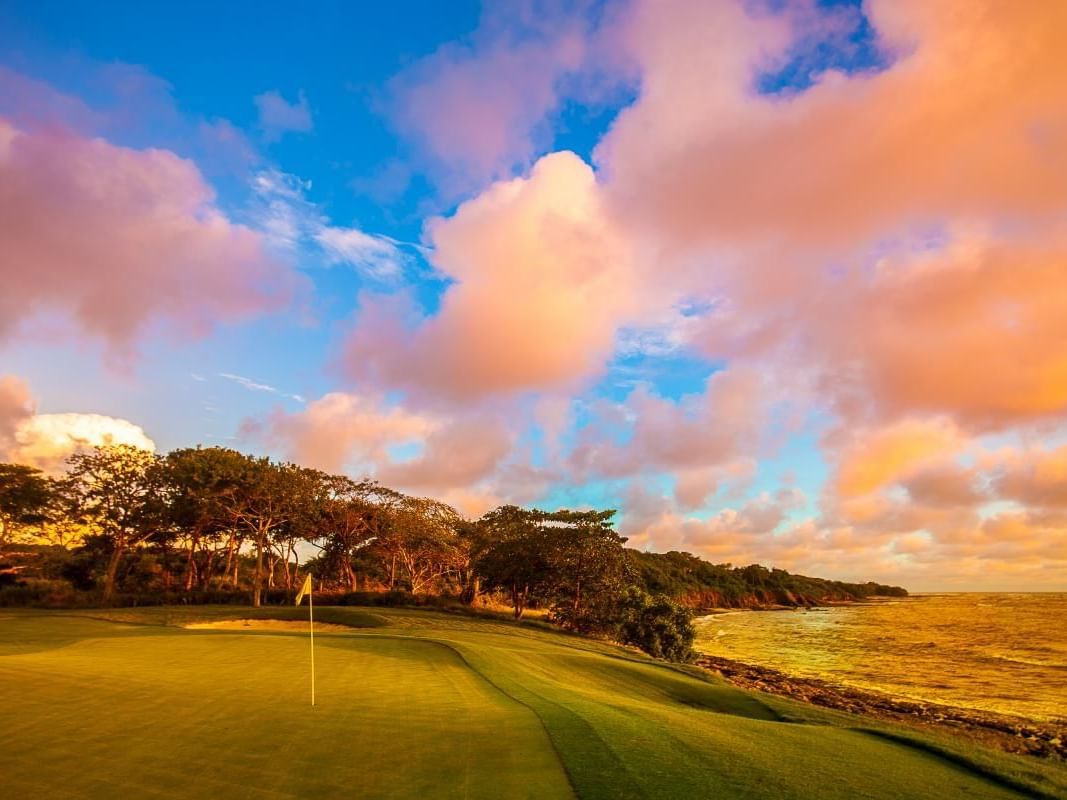 Golf
We have a variety of different professional golf courses (PGA) in the area and will be happy to assist you in arranging tee times.