A tropical oasis of privacy and relaxation within the heart of Tamarindo
Welcome from our family to you! Our adults only Boutique Hotel has been especially designed for guests seeking an unparalleled level of personalized hospitality, relaxation and exclusivity while only being a few steps from the center of Tamarindo´s vibrant beach life.
Jardin del Eden is a true tropical Paradise nestled within spectacular gardens that will make you feel like you escaped all the pace and hustle of beach life, but a short walk will lead you to one of Costa Rica´s most iconic beaches, our private ocean front garden and the large variety of bars, restaurants and shops the town has to offer.
The shown rates include each day a wonderful breakfast buffet, which will leave no wish open and will get you ready for your day in tropical paradise as well as a delicious three course gourmet dinner at our elegant Plumeria Restaurant. The daily changing menu is built around seasonal ingredients with an emphasis on organic local produce, fresh seafood from the surrounding waters, and traditional favorites combined to a wonderful fusion of Latin and Mediterranean cuisine.
We can´t wait to welcome you and share a piece of our heaven on Earth!
Stay
Beautiful, individually decorated rooms offering breathtaking ocean and sunset views or leading directly into our tropical gardens.
All our 46 room were decorated with a lot of love for detail. The focus was put on a contemporary feeling created by the usage of modern artwork, beautiful fabrics, and a calming and relaxing color palette.
All our rooms have spacious and bright bathrooms that will enliven your senses. And our all furniture is rustic, made with the best and most valuable wood in the country: the wood of the Guanacaste tree.
Some of our room feature stunning ocean view balconies or terraces while others overlook the tropical paradise that Jardín del Eden stands for. Choose the room of your dreams now!
Private Beach Garden, Plunge Pool, and Ocean Front Bar
A short, private path nestled in a lush tropical surrounding will lead you within 3 minutes from the hotel to our private ocean front garden. The garden offers direct access to Tamarindo Beach and features amazing Ocean and Sunset Views. Several lounge chairs and day beds invite you to enjoy the sunshine and the beautiful breeze coming from the Pacific Ocean, while you listen to the sound of the waves. A plunge pool offers a refreshing dip in fresh water, or you may just enjoy a delicious cocktail from our ocean front bar! This area also has showers, restrooms and a special place to put surfboards.
Tropical Pool and Gardens
Our entire hotel area is surrounded by beautiful, lush tropical gardens and flowers. Comfortable lounge chairs and day beds surrounding our pool area invite you to relax in the sun, read a good book and enjoy a refreshing drink and delicious snacks. Simply enjoy the beauty of Costa Rican nature while being in a place of total tranquility, comfort, and relaxation!
Discover what to do around Tamarindo Beach
The area of Guanacaste, the province Tamarindo is located in, offers a large variety of tours, be happy to give you recommendations, answer all your questions and make all necessary arrangements. activities, and excursions on land, sea, and air as well as a large selection of restaurants, bars, and shops. Our tour desk and concierge will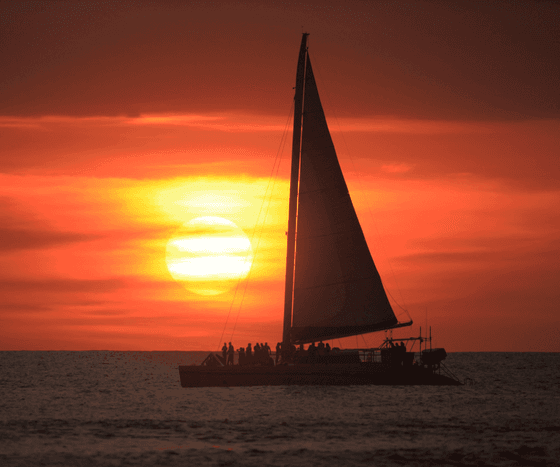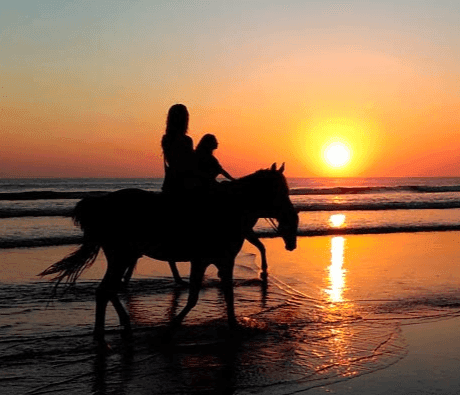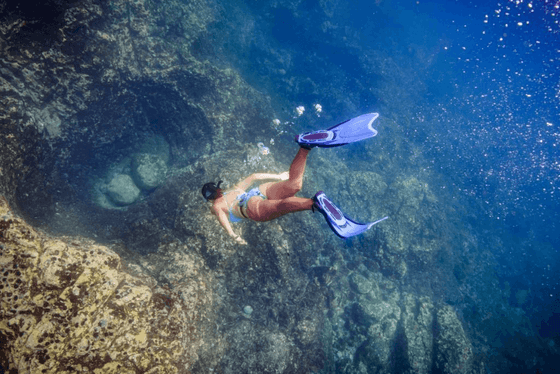 Cuisine
La Plumeria offers a romantic and elegant outdoor dining experience. Located within our tropical gardens La Plumeria is the perfect place to start and end every day of your stay.
Reviews
Please read our most recent reviews to experience Jardín del Edén through the eyes of your fellow travelers.
Paradise in Paradise

This exceeded every expectation. Our view was gorgeous and our room fantastic. Cleanliness & beauty abound. It's like your own personal paradise. It's tucked away but so close to the town. Beautiful pools. The food at the restaurant is OUTSTANDING. I was never disappointed in our meals and let me tell you I may be a bit picky. LOL. The most amazing part by far were the people. The front desk (staff like Mario and Stephanie) to the housekeeping staff to those in the kitchen staff. Endy in the restaurant was a treasure! He was our server at breakfast and lunch and he has a spirit of happiness and joy. He made each day a pleasure as he started it with that spreading of joy.

Date of stay: September 2021
Can't wait to come back

Absolutely everything we had hoped for! Ocean view room was beautiful. All the staff were extraordinary friendly. Endy served us daily Con Mucho Gusto Richard and Mario too! Our deal included breakfast and dinner and each meal was wonderful. Lots of fresh seafood. Pool area was great with shade and sun. Beachfront lounging beautiful with yummy tickibar drinks Feels like a very secluded location. Short, well-lit pathway made getting into town very easy. Felt very safe in Tamarindo. Will definitely return!
Date of stay: September 2021.
Our honeymoon was amazing

Just spent 3 nights here with my new wife, Kara, as part of our honeymoon and it was amazing. All of the staff from reception to security to bar and restaurant employees were incredibly nice and helpful. The pool was very nice and we really enjoyed the incredible breakfast and dinner each day. The chef put out some great 3 course meals every night we were there. Endy and Richard took care of us most the time we spent there, and we have nothing but good things to say about their outstanding service and great personalities. I would recommend this place to anyone who wants a relaxing place to stay with amazing food and service.

Date of stay: September 2021