A tropical oasis of privacy and relaxation within the heart of Tamarindo
Welcome from our family to you! Our adults only Boutique Hotel has been especially designed for guests seeking an unparalleled level of personalized hospitality, relaxation and exclusivity while only being a few steps from the center of Tamarindo´s vibrant beach life.
Jardin del Eden is a true tropical Paradise nestled within spectacular gardens that will make you feel like you escaped all the pace and hustle of beach life, but a short walk will lead you to one of Costa Rica´s most iconic beaches, our private ocean front garden and the large variety of bars, restaurants and shops the town has to offer.
The shown rates include each day a wonderful breakfast buffet, which will leave no wish open and will get you ready for your day in tropical paradise as well as a delicious three course gourmet dinner at our elegant Plumeria Restaurant. The daily changing menu is built around seasonal ingredients with an emphasis on organic local produce, fresh seafood from the surrounding waters, and traditional favorites combined to a wonderful fusion of Latin and Mediterranean cuisine.
Jardin del Eden is the only Boutique Hotel in Tamarindo that offers gourmet breakfast and dinner included in the room rate.
Stay
Beautiful, individually decorated rooms offering breathtaking ocean and sunset views or leading directly into our tropical gardens.
All our 46 room were decorated with a lot of love for detail. The focus was put on a contemporary feeling created by the usage of modern artwork, beautiful fabrics, and a calming and relaxing color palette.
All our rooms have spacious and bright bathrooms that will enliven your senses. And our all furniture is rustic, made with the best and most valuable wood in the country: the wood of the Guanacaste tree.
Some of our room feature stunning ocean view balconies or terraces while others overlook the tropical paradise that Jardín del Eden stands for. Choose the room of your dreams now!
Private Beach Garden, Plunge Pool, and Ocean Front Bar
A short, private path nestled in a lush tropical surrounding will lead you within 3 minutes from the hotel to our private ocean front garden. The garden offers direct access to Tamarindo Beach and features amazing Ocean and Sunset Views. Several lounge chairs and day beds invite you to enjoy the sunshine and the beautiful breeze coming from the Pacific Ocean, while you listen to the sound of the waves. A plunge pool offers a refreshing dip in fresh water, or you may just enjoy a delicious cocktail from our ocean front bar! This area also has showers, restrooms and a special place to put surfboards.
Tropical Pool and Gardens
Our entire hotel area is surrounded by beautiful, lush tropical gardens and flowers. Comfortable lounge chairs and day beds surrounding our pool area invite you to relax in the sun, read a good book and enjoy a refreshing drink and delicious snacks. Simply enjoy the beauty of Costa Rican nature while being in a place of total tranquility, comfort, and relaxation!
Discover what to do around Tamarindo Beach
The area of Guanacaste, the province Tamarindo is located in, offers a large variety of tours, be happy to give you recommendations, answer all your questions and make all necessary arrangements. activities, and excursions on land, sea, and air as well as a large selection of restaurants, bars, and shops. Our tour desk and concierge will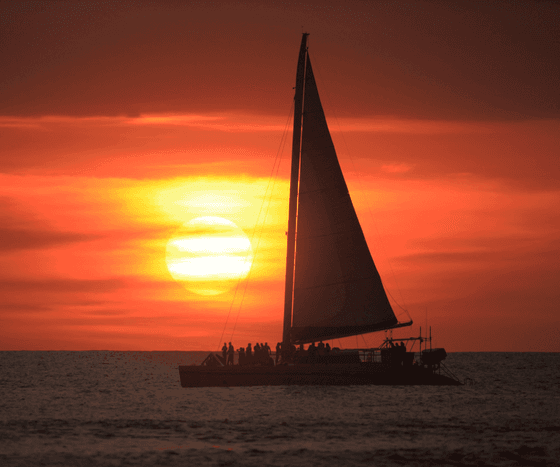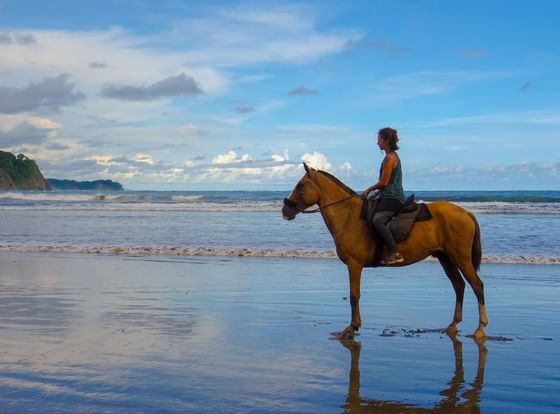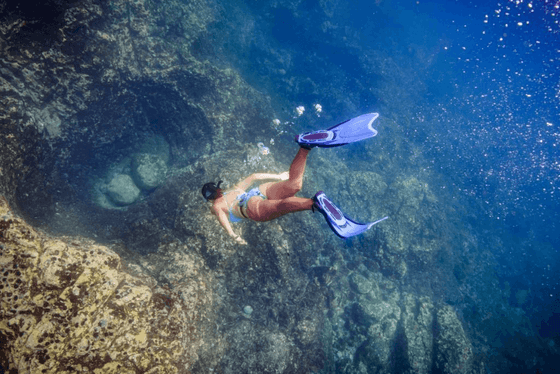 Cuisine
La Plumeria offers a romantic and elegant outdoor dining experience. Located within our tropical gardens La Plumeria is the perfect place to start and end every day of your stay.
Reviews
Please read our most recent reviews to experience Jardín del Eden through the eyes of your fellow travelers.
Fab boutique hotel in Tamarindo

A perfect hotel. A small oasis of beauty and calm. Cannot fault one thing, our stay was a delight. Staff were friendly yet discreet. Food beautifully presented and rooms large, cool and well appointed. Hugh shower. We particularly liked the path access to the beach where we had our own grass area and another pool. Pool at hotel really was beautifully landscaped and felt as if we were in a special place.

Date of stay: April, 2022.
Wonderful stay

We had a fabulous time. Location of the hotel is perfect the staff was wonderful. We loved breakfast the most and the ease at booking dinner. Our room was okay we would've preferred a better location but overall it was good.

Date of stay: April, 2022.
Best hotel in Tamarindo!

My husband and I just got back yesterday and our 7 day stay at the Jardín was beyond AMAZING and memorable! When we first got to the hotel, my husband didn't like the first room they gave us and Jasmine (at the front desk) was beyond accommodating, friendly, and very professional. She put us in a better room with a better view and even had wine and chocolate cover strawberries delivered to our room since my husband told her it was his 50th birthday vacation at check in. During our stay we didn't know free breakfast and dinner were included. The food was very well cooked, flavorful, and satisfying. The drinks were not included but they were also very good. Our stay was so relaxing and peaceful that we decided to extend our stay instead of transferring over to the Tamarindo Diría hotel after reviewing their hotel reviews and seeing how that particular hotel was since it was across the street from the Jardín. We confirmed availability with Jasmine and canceled our Diría reservation. Jasmine then moved us into available rooms for the remainder of our stay (3 more nights) and we didn't care. We were just happy to stay at the Jardín again.

Every staff member at the hotel was friendly and beyond helpful. From Jasmine at the front desk to everyone at the restaurant, especially Natalie and Endy. Endy gave us a bag of Costa Rican coffee as a parting gift and that was very nice of him for doing so. All the staff made us feel at home with their exceptional and professional customer service. They were all beyond hardworking and humble and we can't wait to return next year.

Date of stay: April, 2022.
Fantastic place to honeymoon!

Highly recommended. The staff was very friendly, the food was good, and the hotel has a great beach bar. It was a quick walk to the beach, restaurants and the shops. Beautiful well kept property. Overall great value and stay.

Date of stay: March, 2022.